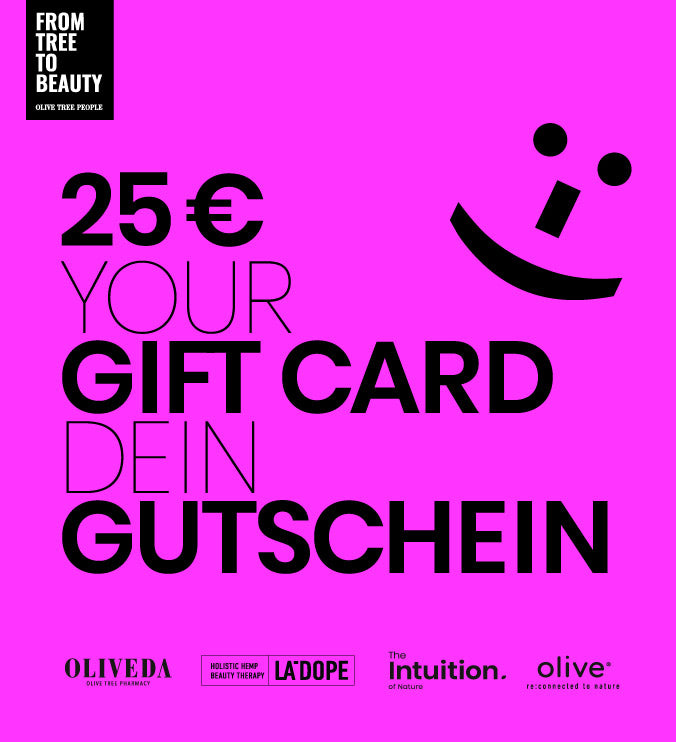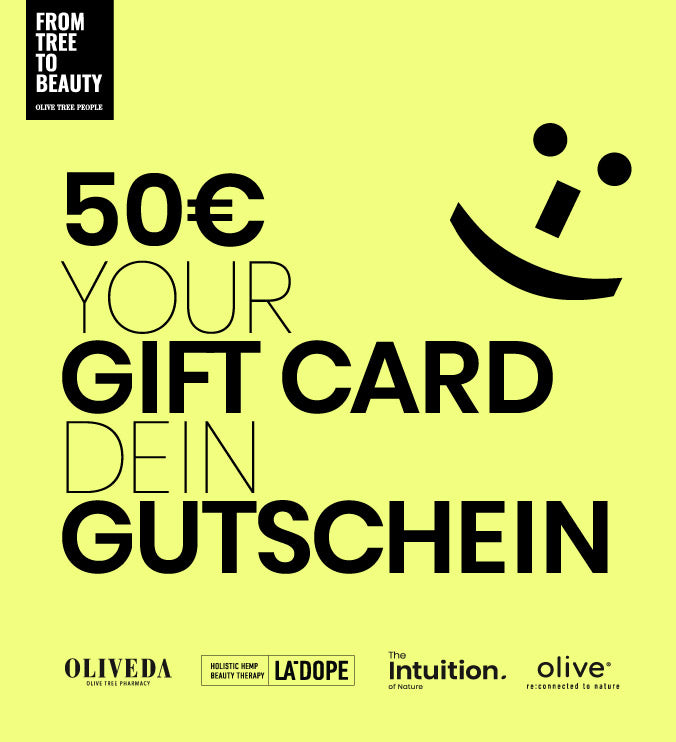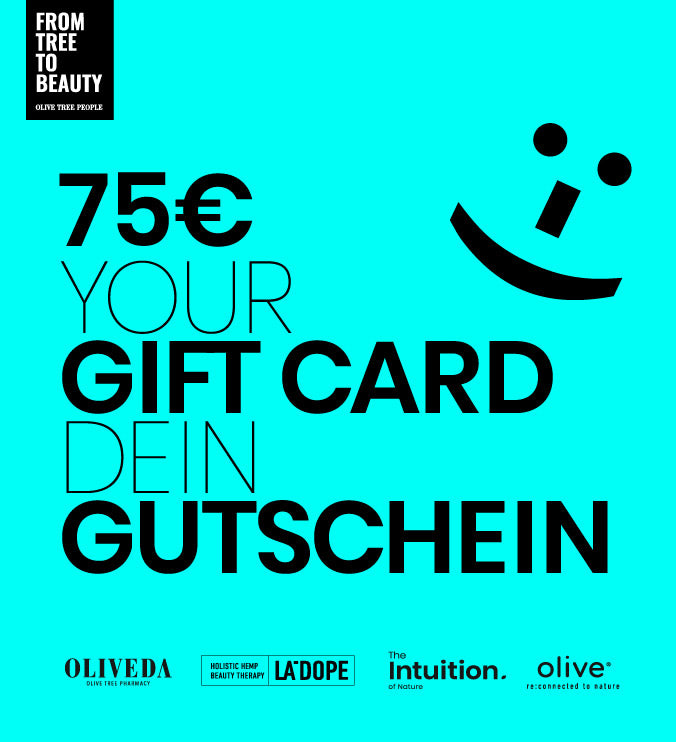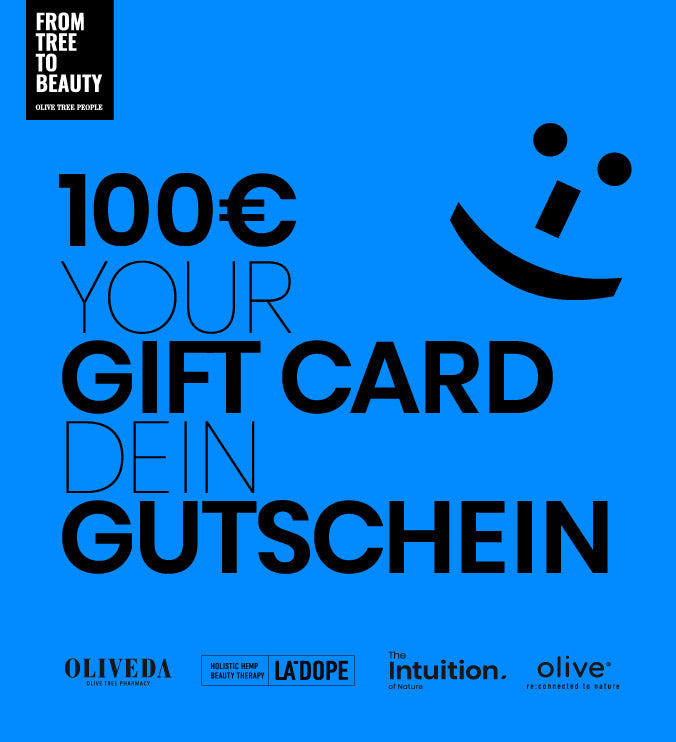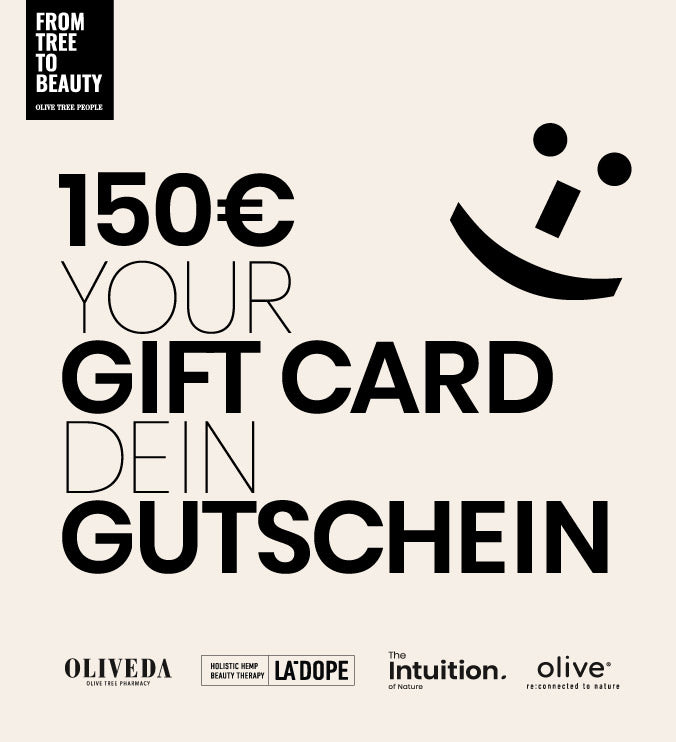 / 6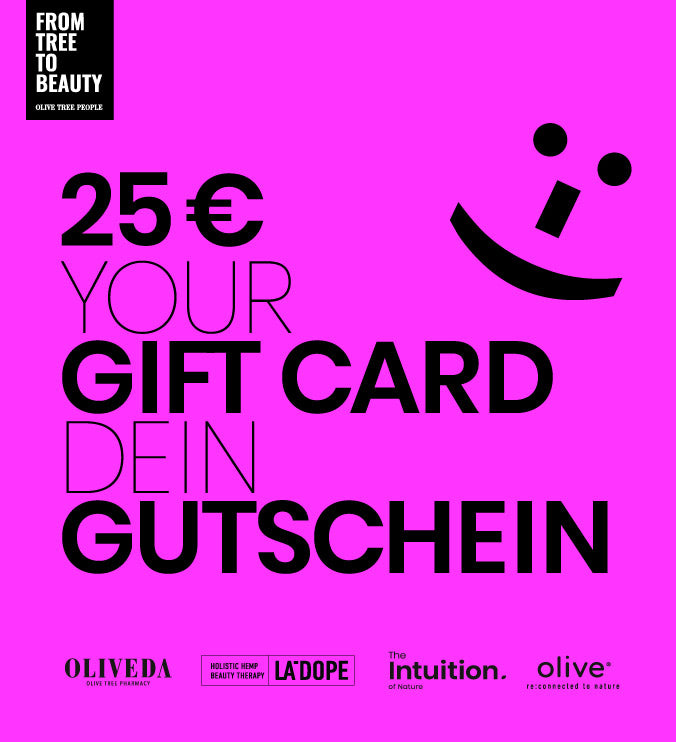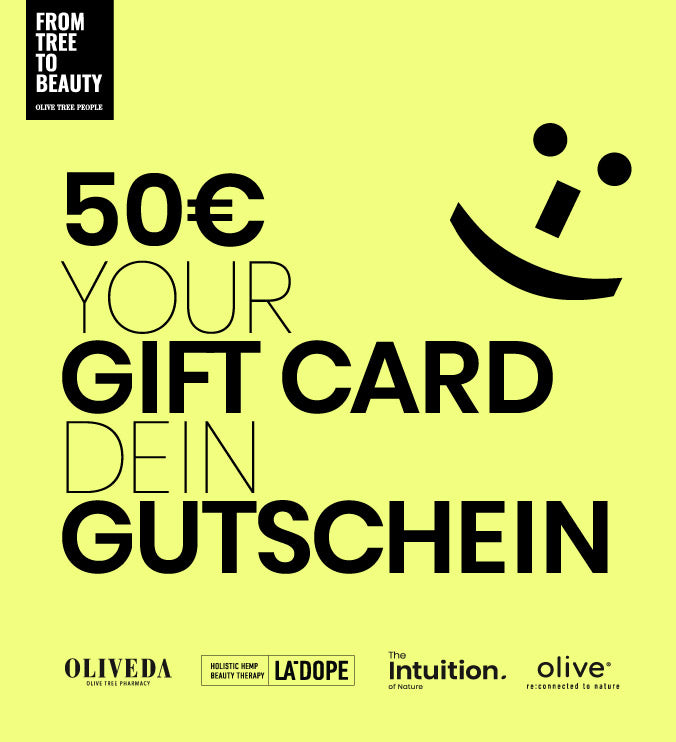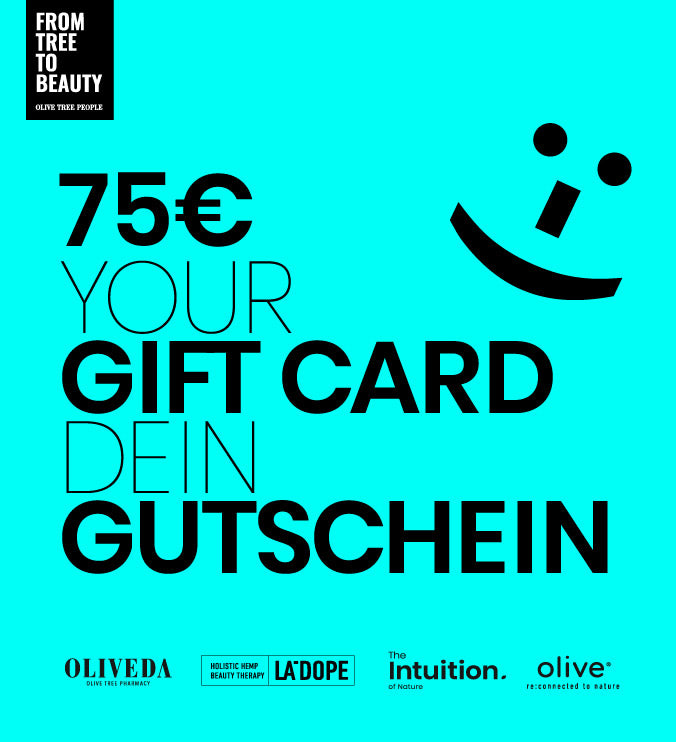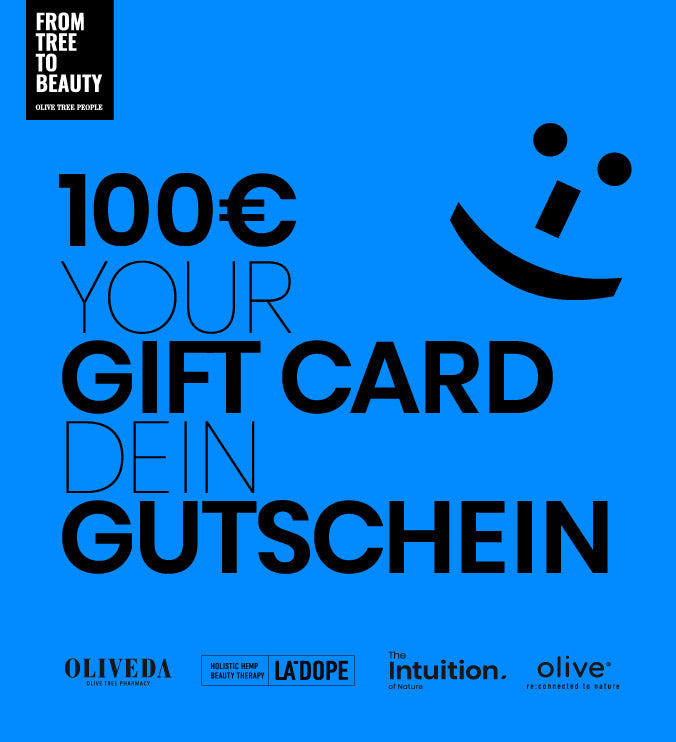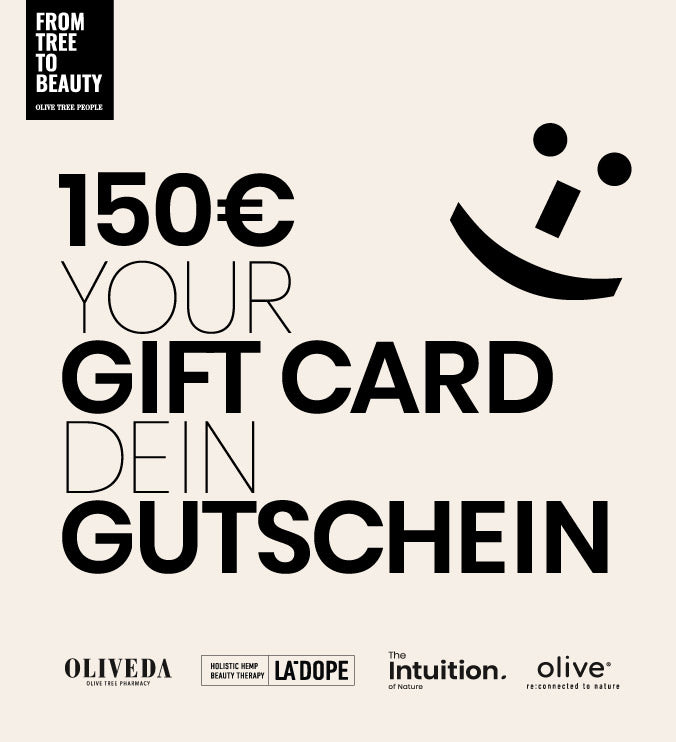 Not sure what you need?
OliveBrain will find you the exact products specially for your individual needs.
Ask OliveBrain
You want to share your secret of healthy and radiantly beautiful skin or are looking for the perfect last minute gift? Then you are absolutely right with us!
With us you can make a gift of a digital value voucher, which is guaranteed to bring joy :-) The voucher will be sent to you immediately by e-mail and you can forward it directly or print it out and present it personally.
And it's as simple as this:
1. select the voucher value and put it into the shopping cart
2. go to the checkout and complete your purchase
3. you will receive the voucher by e-mail